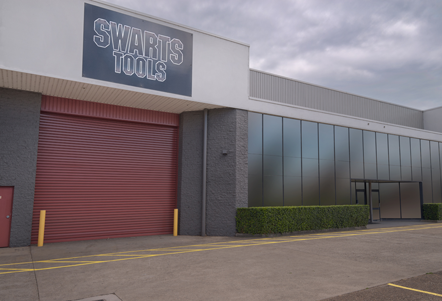 Swarts Tools is a proudly Australian owned and run power tool brand boasting an ever-growing range of semi-professional power tools and accessories.
After its conception in 2011, Swarts Tools has rapidly grown into a well-known and respected brand which is pegged to become one of Australia's leading semi-professional power tool brands.
We pride ourselves on our strict quality control procedures performed on every product at our headquarters in Sydney, Australia. It is because of these procedures carried out on every single tool before it is sold that we can boast one of the lowest return rates in the industry at 0.001%.
Swarts began solely with a woodworking product base which was quickly and keenly accepted into the market. In 2014, we launched our metal working abrasive range aimed toward professional users which has taken the market by storm. We have swiftly become a market leader and boast not only one of the best quality levels but also the lowest pricing.
Swarts has received an incredible response from the market with every new range released. Our product range has grown over 50% per year to keep up with customer demand for reliable and affordable tools. When developing and launching new ranges, we pay high attention to detail and consult with industry professionals as well as our end users to ensure we offer well priced products that are of excellent quality, fitted with desirable features.
We offer either a 24 or 36 month Professional Warranty across our entire range as well as expert product and after sale support 24/7. You can purchase from Swarts Tools knowing full well that we are available for whatever help you may need.
We are happy to answer any enquiries you may have about our great brand and tools either via our website in the "Contact Us" section or over the phone on 02 9620 9988.